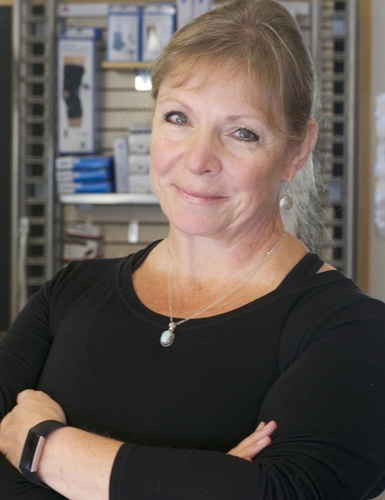 Janique is a massage practitioner, as well as a practitioner in orthotherapy (Natural approach combining massage and movement. Intended for people who suffer from muscle pain and joints stiffness, which are usually caused by bad posture or sudden and repetitive movements).
Janique had her own clinic in Wakefield Québec and closed it when she married and moved to Pembroke.
Janique will be providing relaxation massage, Swedish massage, deep tissue massage, pregnancy massage with a holistic approach.
Janique is also an RN with 30+ years of experience. Her experience in nursing ranges from disability, high risk maternity, labour and delivery, oncology, palliative care, sexual assault, frail and elderly population and much more.
Janique is also a yoga instructor and teaches in various places including her home studio to various age groups varying from healthy young adults to the seniors and or frail population.
Needless to say, a holistic approach, anatomy, understanding pain, knowledge of the movement of the body, come naturally to her.