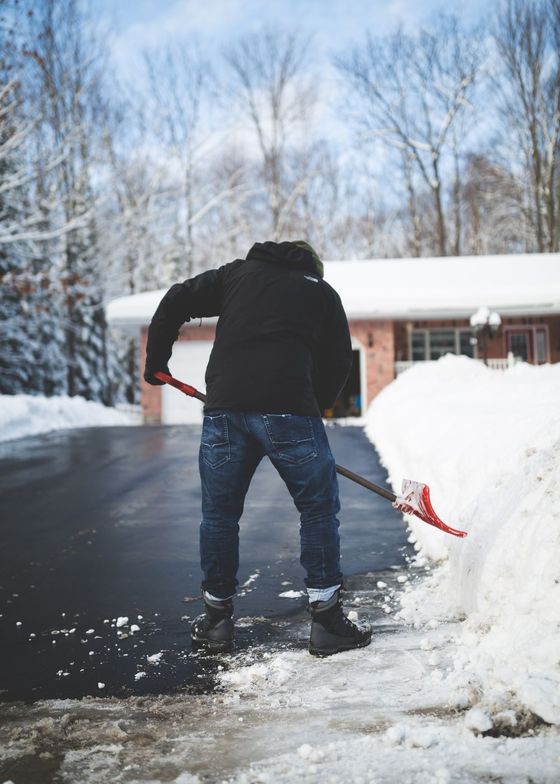 If you are a snowmobiler or a skier, chances are you are very likely excited about the upcoming winter; however, not everyone looks forward to snowfalls of 10-30 cm. Snow means shovelling, and shovelling means a potential for injury. As chiropractors, we definitely see a lot of injuries related to this unwelcome, but necessary chore throughout the winter months. In order to avoid these mishaps, here a few tips set out by the Canadian Chiropractic Association.
1. Whenever possible, push the snow instead of lifting it or throwing it. If the snowbanks are high and you must lift, ensure that you are throwing the snow straight in front of you and that your body is not twisted.
2. With a wide stance, keep your back straight, bend your knees and use your leg and arm muscles to do the pushing and lifting motions.
3. Be sure to be aware of any ice that may have built up and is hiding under the snow. Alternating thaws and freezing spells can lead to ice buildup and cause some nasty slips and falls.
By following these simple guidelines, shovelling can be accomplished safely and you'll be free to enjoy the winter, whether you're curled up with a book in front of the fire, or out hitting the trails and slopes