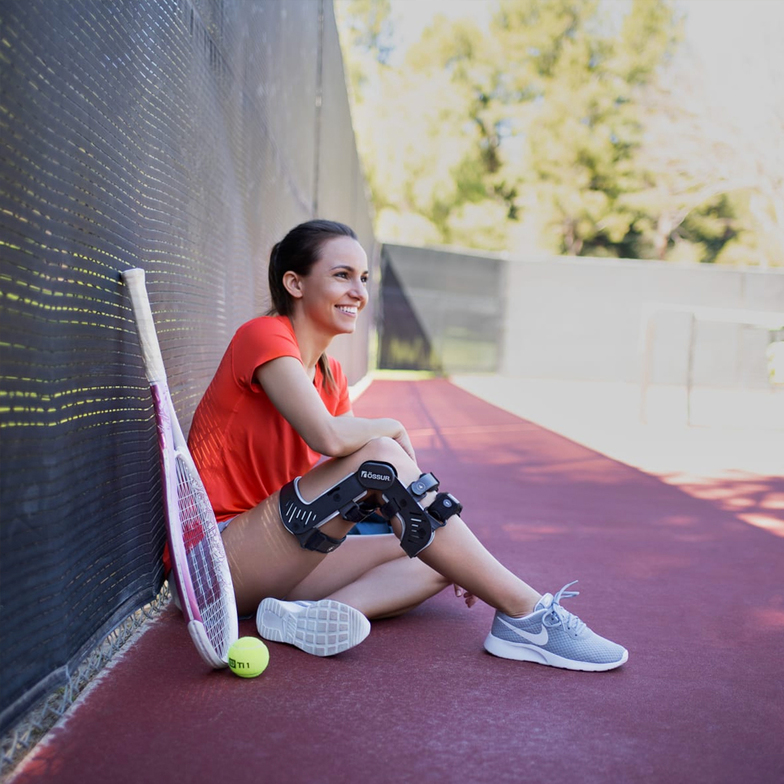 It's a bird? It's a plane? No, it's a bionic man...sort of! When it comes to injuries and maintaining your independence, bracing can do amazing things. Bracing can help to support your body through injury, provide mobility when injured, and help get you back to your regular routine!
When you hear the term 'brace' or 'bracing' what comes to mind? A brace is defined as a device that is fitted to something, particularly a weak or injured part of the body, to provide support. In general, I feel that the term 'brace,' has been given a bit of a negative connotation. Our language also uses this term to warn people to prepare themselves for something negative to come. In our centre, we strive to change this negative perception, by providing our patients with positive results.
One day, I had a client walk into our centre and say "I need something for my knee. It has started to hurt when I go for walks, but I am not old enough to give up on my walking!" I looked at her and said "I have something for you!" and we proceeded to walk over to the bracing department. I then pulled out the Unloader One to let her give it a try. Her first reaction was one of fear and hesitation, as she looked at the brace and said "oh boy....its a little big and bulky!" I said to her to give it a try, and reserve her judgement until she had give it a try. Once the brace was fitted to her knee, she got up and went for a walk around the store. As soon as she started to walk, she turned to me and said "I feel like a new person, and I think I'm going to go for a walk right now!!" It was such a great experience to see, and know that this brace has helped someone to get back to their regular routine!
For some background knowledge, Össur was named after Össur Kristinsson. He is an Icelandic prosthetist who developed the Iceross® liner, which is the silicone for prosthetic sockets. Over the years, Össur has expanded its company, and now has many locations worldwide such as our Canadian branch located in British Columbia. Össur offers many options to improve mobility such as Prosthetics, Osteoarthritis, and Injury Solutions. At Integrated Health Centre, we are proud to offer Össur bracing to all clients in our area!
We do not realize how much an injury can impact one's life, and regular routine. The advances in medical technology have truly helped many people overcome injury and mobility issues. By getting the right brace, and supporting your body through injury, will help your body to recover faster and stronger! Give us a call today, and see how we can help you :)!
Below, is another great story of how Össur has helped another person with their life.
Unloader One® is a comfortable, lightweight, low-profile brace that provides excellent suspension and unloading leverage. Utilizing Össur's clinically proven 3-Points of Leverage, the dual Dynamic Force Straps are easily fine-tuned using the SmartDosing® system. Recent research demonstrates that Unloader One reduces pain, improves function and decreases the use of pain medication.
Call today to book a consult and ask about how bracing could help you!