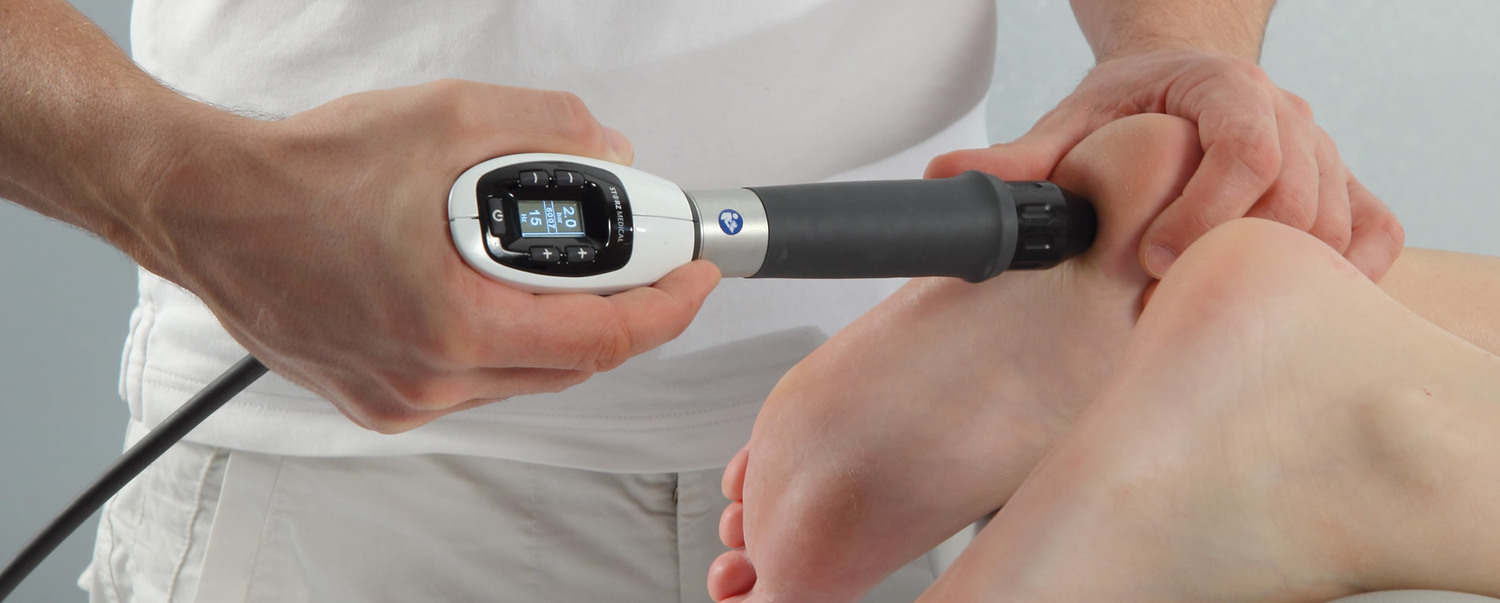 We are pleased to announce that Integrated Health Centre has invested in a new treatment for people who have chronic pain: Shockwave therapy.
Shockwave therapy is a multidisciplinary device used in orthopaedics, physiotherapy, sports medicine, urology and veterinary medicine. Its main assets are fast pain relief and mobility restoration. It is a non-surgical therapy with no need for painkillers, which makes it an ideal therapy to speed up recovery and cure various indications causing acute or chronic pain.
Shockwave therapy was initially developed in the 1950s. The first application was performed on humans in 1966. As work with this therapy continued, what researchers found was that the side effects were low on muscle, fat and connective tissue. In 1971, Shockwave therapy was used to disintegrate a kidney stone without surgical intervention.
Research continued and Shockwave therapy was tested on bone, and the results exceeded expectations. In 1988, Shockwave therapy was proven to induce bone-knitting in non-healing fractures. In the early 1990s, the first research was done on tendonitis with bone spurs with a 70 to 90 per cent success rate. All this to say, it works extremely well for the right conditions!
Shockwave therapy accelerates the healing process in the body by stimulating the metabolism and enhancing blood circulation to regenerate damaged tissue. Strong energy pulses are applied to the affected area. These pulses occur for short periods of time, penetrating tissue and stimulating cells in the body that are responsible for bone and connective tissue healing. As these tissues have poor circulation (even in a healthy state), once injured, Shockwave therapy can induce healing where it is not easily achievable naturally. It is most effective in cases where the human body has not been able to heal itself.
The treatment lasts for approximately five minutes and the intensity of the treatment can be adjusted throughout the session. Shockwave therapy is a pain-free option.
Shockwave therapy has been successful in the healing of calcific tendonitis of the shoulder, tennis elbow, heel spurs, muscle insertion pain (tendons), hamstring tendinopathy, chronic tendinopathy (tendinitis or tendinosis), medial tibial stress syndrome, hip pain and more. Given that we see patients at Integrated Health Centre for many of these conditions, we are excited to have a new therapy to help.
After reviewing the research, we recognize a great benefit of using Shockwave therapy in conjunction with chiropractic, physiotherapy, massage, laser and rehabilitation to get even greater results for patients. Talk with us to see if the chronic condition that is keeping you from living your best life could be treated with Shockwave therapy.